High Paying Companies in Nigeria that Pay Above N120,000 in Oil and gas, Banks, Consulting Firm, Construction Companies, Telecommunicationa/IT Companies, Fast-moving consumer goods, FCMG Companies etc.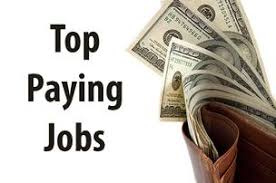 I decided to write on the top high paying company in Nigeria because of the high percentage of graduates that earn less that N50,000.
According to a research conducted by stutern, the following are their key findings about employed graduate in Nigeria.
More than 50% of Nigerians currently earn N50,000 or less on a monthly basis.
1 in 4 new graduates earn less than N20,000 as monthly as starting salary.
Over 80% of employed graduates currently earn not more than N150,000 per month.
Most graduates earn between N20,000 – N50,000 monthly both as starting salary and current salary.
High Paying Companies in Nigeria that Pay Above N120,000
1. Oil and gas companies in Nigeria: Oil and gas companies are one of the very few companies in Nigeria that pay 500k – 800k to their graduate trainees. The companies that pay such salary include Shell, NLNG, Exxon Mobil, Chevron, NLNG, Total, etc.
The rest also pay good salary and it is well above 250k for GT.
Shell Nigeria
Seplat petroleum development PLC
Nigeria Liquified and Natural Gas
Nigerian National Petroleum Cooperation
Total
Chevron
Addax Petroleum
Nepal Oil and Gas Services Ltd
Exxon Mobil PLC
Schlumberger Nigeria
Total E&P Nigeria
Halliburton Energy
Baker Hughes
Oando PLC
Eni (Saipem)
Petrogas
Sahara Energy
Oando
Forte Oil
Conoil
Nestoil
Statoil
NestOil Group
2. Banks: High paying banks are listed below. These banks pay more than 150k for their graduate trainees.
GTB
UBA
Access Bank
Diamond Bank
Standard Chartered Bank Nigeria
Zenith Bank
First Bank of Nigeria
3. Consulting Firm:
Ernst & Young
PWC
KPMG
Delloite
Accenture
4. Fast-moving consumer goods, FCMG Companies: Listed below are the high paying FCMG companies that have attractive remunerations in Nigeria.
PZ Cussons
Procter and Gamble P&G
Nigerian Bottling Company
UAC
Saro Africa
Nestle
Unilever
Guinness
Nigeria Breweries
Cadbury
Coca-Cola
British American Tobacco
Flourmill
Honey well
May and Baker
DUFIL Prima Foods
Nexans Nigeria
ZUBEE International Company Limited
Dis and Dat Mart
Dansa Foods Limited
4. Construction Companies:
Julius Berger
Lafarge cement
Mantrac
Setraco
7. Telecommunicationa/IT Companies: All the companies listed below are high paying companies in Nigeria well. Let me wet your saliva a little, the kind of renumeration they pay especially IBM will make poverty to be one million miles away from you.
MTN
Globacom
Airtel
Erricsson
Andela
IBM
In case you want to write any jobs aptitude test, kindly click here to download Past Questions PDF.