NPF Screening Date 2023, time and centres has been announced. If you applied for Nigeria Police Recruitment 2023, It's time to check your name and get ready for the screening / aptitude test which scheduled to hold very soon.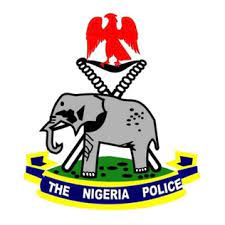 The information here is all about the Nigeria Police screening date, venue and time. All the candidates for NPF Recruitment will undergo screening exercise once the list of shortlisted candidates is released.
Candidates should NOTE that at the end of the online application, all the applications will be reviewed and only qualified applicants will be selected.
You are also advised to print out the Referee forms which must be duly completed for submission during screening.
You can simply download it here by clicking on this link Nigeria Police Recruitment Guarantor Form.
Successful Applicants will be made to undergo an Aptitude Test (Computer Based) on a date to be communicated later.
NPF Screening Date 2023
Those successful in the aptitude test (CBT) will be invited for Automated Medical Screening at the 17 Police Zonal Medical Centers published below to select the final best candidates.
Zona 1 located in Kano state is comprising of Kano state command and Jigawa state command
Zone 2 located in Lagos state is comprising of Lagos state command and Ogun state command
Zone 3 located in Yola is comprising of Adamawa command and Taraba command
Zone 4 located in Makurdi is comprising of Benue, plateau and Nasarawa commands
Zone 5 located in Benin city is comprising of Edo command and Delta state command
Zone 6 located in calabar is comprising of Akwa Ibom command and Cross River command
Zone 7 is located in Abuja is comprising of Abuja command and Niger state command
Zone 8 located in Lokoja is comprising of Kogi and Kwara state command
Zone 9 located in Umuahia is comprising of Imo, Abia and Ebonyi state command
Zone 10 located in Sokoto is comprising of Kebbi, Sokoto and zamfara state command
Zone 11 located in Oshogbo is comprising of Osun and Oyo state command
Zone 12 located in Bauchi state is comprising of Bauchi and Gombe state command
Zone 13 located in Awka is comprising of Enugu and Anambra state command
Zone 14 located in Katsina is comprising of Katsina and Kaduna state command
Zone 15 located in Maiduguri is comprising of Borno and Yobe state command
Zone 16 located in Yenegoa is comprising of Bayelsa and River state command
Zone 17 located in Akure is comprising of Ondo and Ekiti state command
Nigeria Police Screening Requirements
Applicants are to appear in their clean white T-shirts and shorts with the originals of the following documents during the Automated Physical Screening Exercise:
National Identity Number (NIN)
Original and duplicate copies of credentials – O' Level Result(s), Certificate of Origin and
Birth Certificate/Declaration of Age
Printout of application submission confirmation/profile page
Duly completed Guarantor's form
Successful applicants enlisted into the Nigeria Police Force will undergo a combined Academic and physical training leading to the employment of the successful ones into the Nigeria Police Force as Police Constables (PC).
It's after the training exercise that you will receive appointment paper as a full-time staff of Nigeria Police Force (NPF).